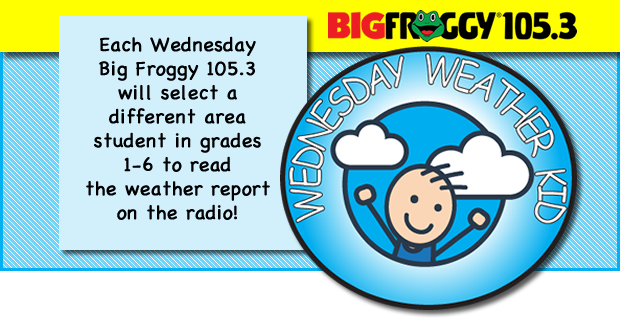 This week's Wednesday Weather Kid is Jeremiah Hampton from Braddock Middle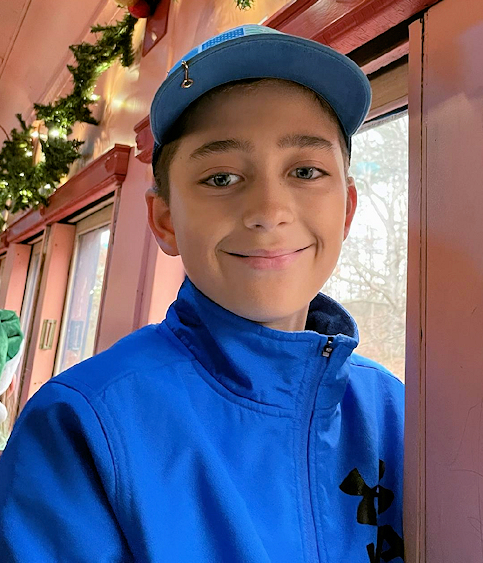 Fill out the form to the right to register a child in grades 1 thru 6 to be a Wednesday Weather Kid. You may only enter a child one time. Click HERE for complete rules.
**Wednesday Weather Kid appearances are "live" radio.  Recordings and replays are not provided.  Family & friends within the listening area should be encouraged to listen either live on Big Froggy 105.3, Rocky 106.1, Willie 106.7/560 WTBO 97.9/1450  via our live web streams; or make their own arrangements for recordings to be made.  Repeat appearances are not permitted.  Open to school age children only in first through sixth grades.  Children should be able to read smoothly & comfortably.  If they are invited to the studios, Wednesday Weather Kids must be accompanied by an adult during the time they are at the station. Some Weather Kid segments may be done via telephone connection.